The company has evolved from a standard office products dealer to a cutting edge provider of innovative technology, premium workspaces, and work-inspired products and services. Our approach is to listen carefully to client needs and recommend products and services tailored to each business, with a view to enhance productivity, inspire, and ignite a love for work!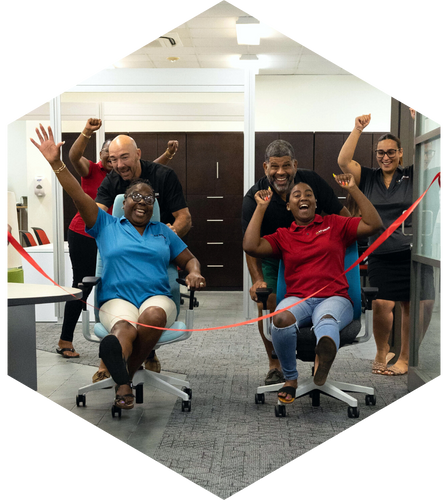 What does community mean to A.F. Smith? Everything.
Without our Bermudian family, we would not be where we are today. And we feel that giving back to this great community is the best way to show our gratitude.
At A.F. Smith, we encourage our staff to participate in wide-ranging charitable organizations, events, and activities. We sponsor art exhibitions, musical performances, debate tournaments, and sporting events. We help victims of natural disasters. We fund scholarships and mentoring & reading programs. We donate free school supplies to children in need. We support environmental conservation, preservation, and education. We donate directly to people and groups that promote healthy lifestyles, emotional & spiritual well-being. We fund programs to combat domestic violence.